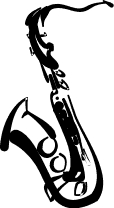 The Website of Jeff Rzepiela


Jeff Rzepiela is a multi-instrumentalist, performing on flute, clarinet, alto, and tenor saxophone. He can be heard performing with The JazzSchool Big Band, The Musicians Warehouse Big Band, The Swing Solution Big Band, and with Leanne Weatherly.

In addition to his performing activities, Jeff enjoys teaching jazz improvisation. His methods focus on studying his own transcriptions of solos by jazz greats to extract the essentials of improvisation.

Jeff's musical studies began in earnest at Duke University under the direction of Artist-In-Residence, Paul Jeffrey. Paul has a long history as arranger and saxophonist with such jazz legends as Dizzy Gillespie, Charles Mingus, and Thelonious Monk and lessons with him emphasized the importance of transcription and respect for the jazz tradition. The opportunity to host a jazz radio program on Duke's WXDU radio also gave Jeff access to a large record collection from which to learn jazz history from Armstrong to Zorn.

Jeff continued his studies at the University of California -- Berkeley. Here he performed in numerous small ensembles as well as playing lead alto in the Wednesday Big Band. It was here that studies with Dave Le Febvre introduced Jeff to a wealth of big band literature and his first lessons in arranging.

Jeff also studied improvisation with noted teacher, Charlie Banacos.

His nickname, "Scooby" dates from his days in Berkeley. A friend commented that every time he saw Jeff, he was snapping his fingers and humming a jazz tune. His friend's term for that was "scooby-ing" and the name eventually stuck.